Moi University is located in Eldoret, 300 km northwest of Nairobi, the Capital City of Kenya. It was established as the second university in Kenya in 1984. The University has a total of thirteen faculties, four directorates and two institutes. The total student population currently stands at 31,712, distributed as follows: Diploma 1,029, Undergraduate – 28,850, Masters – 1,577; Doctorates – 266 in programmes in various disciplines. Moi University is committed to providing quality education and services that meet the needs of its customers and stakeholders through relevant teaching, research and community service and partnership/collaboration. In this regard Moi University has partnered with three other institutions (York University, UBC and Kenyatta University) to broaden and facilitate access to higher education to refugee and local communities in Dadaab through the Borderless Higher Education for Refugees (BHER) initiative. Moi & UBC will offer a two year Diploma in Teacher Education (DTE) for secondary school teachers. It is committed to providing quality work and learning environment grounded on intellectual and academic freedom, teamwork, quest for excellence, professionalism, discipline and continuous improvement of its products and services to achieve client/customer satisfaction.
---
Dr. Jackson K. Too (Research Advisor) | Email: cim@mu.ac.ke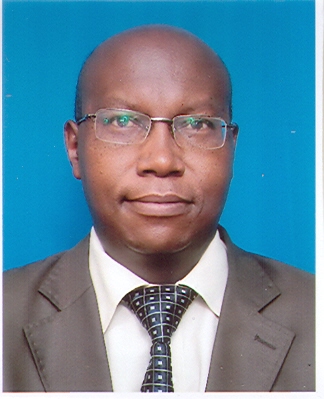 Jackson K. Too is a Senior Lecturer in Curriculum Instruction and Educational Media. He has taught and conducted research in teacher training Colleges and the University. He has served as Postgraduate Director and Teaching practice Coordinator in Moi University. Currently, is the Head of Department of Curriculum and Instruction and Deputy Director of Kenya Association of Educational Administration and Management (KAEAM), a Professional body affiliated to the Commonwealth Association of Educational Administration and Management. He has supervised over thirty Masters and Doctoral students. He has co-authored one book, written two chapters in a book and published eleven papers in refereed journals. He has been involved in the development of a Teacher Education Diploma Program for Refugees in Dadaab camp.
---
Dr. Wanjiku Jennifer Khamasi

Wanjiku Jennifer Khamasi (Ph. D) is an Associate Professor in the Department of Family and Consumer Science, Chepkoilel University College of Moi University. In addition to teaching, Wanjiku has served Moi University in various capacities. She is the former (1st) Director of the Institute for Gender Equity, Research and Development, IGERD (2005-2011). Previously she served as the Associate Dean, School of Education-Chepkoilel Campus (2002-2005) and Head of Family and Consumer Sciences Department (2003-2008). Wanjiku has held fellowships at International Center for Research on Women –Washington DC, 2003, African Population and Health Research Center Nairobi-2006 and in 2009/2010 she was awarded Erasmus Mondus Scholarship which was tenable at Karolinska Institute Sweden and University College London, UK in 2010. From 2005-2012, she was a member of the MU-K-VLIR-UOS Programme Steering Committee and the Project Leader for MU-VLIR-UOS-Gender Equity Project which institutionalized gender mainstreaming strategies at Moi University from September 2007 to April 2012. A graduate of UBC (PhD), UNB (M. Ed) and UON (B.Ed.), Wanjiku's research interests include: teacher education, gender, participatory research methodologies, peace education, sexuality studies, cultural practices and gender based violence. She has taught and published in these areas and some of her articles and books include co-edited publications: Engaging Patriarchy: Challenges and Responsibilities for Educators and Policy Makers in Kenya (Moi University Press 2011), Perspectives on Selected Critical Gender Issues in Kenya and Beyond (Moi University Press 2011), New Wine Old Wine Skins, (Nova Publishers USA 2010) and Sexuality: An African Perspective. The Politics of Self and Cultural Beliefs (Moi University Press, 2005).
---
Emmy Kipsoi (Research Advisor)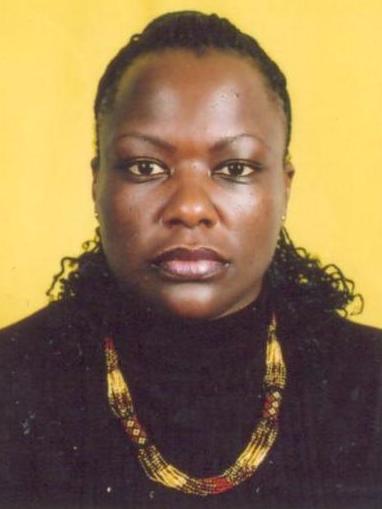 Dr Kipsoi Emmy is the current Director at the  Institute of Gender Equity, Research and Development, Moi University (IGERD).www.mu.ac.ke/igerd. She is a senior lecturer in the Department of Educational Foundations, in the School of Education where she served as the Head of Department (2007-2012) Emmy has been a member of MU-VLIR-UOS-Gender Equity Project which was instrumental in spearheading Gender mainstreaming activities within Moi University. She is a graduate of B.ED (Daystar University), M.ED (Kenyatta University) and Ph.D  (Moi University). Emmy's research interests include Peace education, Teacher Education and Gender in education. She has co-authored a book Primary Teacher Education (The Jomo Kenyatta Foundations press) and published articles on the subjects of Teacher Education, Peace Education and Gender in education.
---
Isabella I. Mbai (Senior Lecturer and Dean school of Nursing)
---
Judith Mangeni (MU Research Coordinator)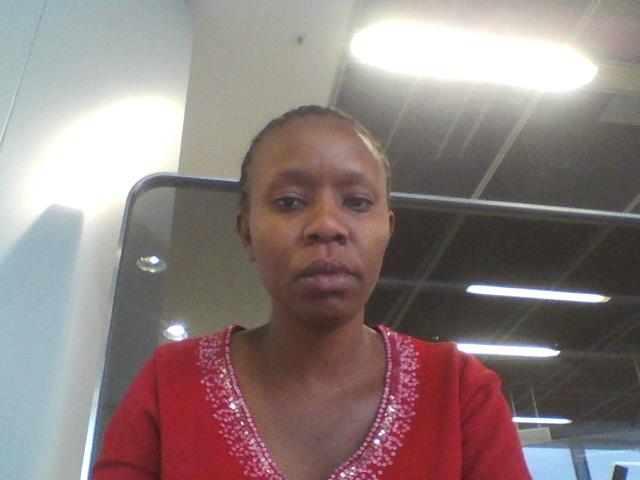 Judith Mangeni is an Assistant Lecturer at the University of Nairobi in the Department of Community Health Nursing. She has a Bachelor of Science in Nursing from the University of Nairobi, a Masters of Public Health in Epidemiology from Moi University, and is currently pursuing her PhD in Epidemiology at the University of Nairobi. She has been the recipient of many academic honors and scholarships, including the Global Health Travel Award in 2014, the CARTA Fellowship Award in 2013, and the Demographic and Health Survey Fellowship Award in 2012. She has extensive experience working in the field of disease control and prevention, serving as a Program Officer at an AMPATH Centre from 2003 to 2009 and working as a Disaster Training Officer in 2009. As a Co-Principal Investigator for the project Monitoring for Environment and Security in Africa (MESA) Grant, she develops a rapid assessment tool to identify bottlenecks to malaria prevention for elimination. She has co-authored several peer-reviewed publications concerning infectious disease and maternal health in Africa. Within BHER, she helps coordinate the IDRC funded research on the design of the Community Health Education degree offered by Moi University and liaises on issues related to the preparations for the delivery of this program in 2016.