Wenona Giles (Project Director) | Email: wgiles@yorku.ca | Website: http://www.yorku.ca/laps/anth/faculty/wgiles/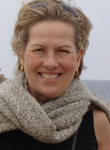 Wenona Giles is a Professor, Anthropology and Scholar at the Centre for Refugee Studies (CRS),York University. She is a long-time researcher who has taught and published in the areas of migration (including forced migration), refugee issues, gender, ethnicity, nationalism, work, globalization, war. Her articles and books include co-edited publications: Development and Diaspora: Gender and the Refugee Experience (Artemis, 1996); Refuge Special Issues on Gender Relations and Refugee Issues (1995) and with Sarah Dryden-Peterson on Higher Education for Refugees  (2010-11). She is lead co-editor of Feminists under Fire: Exchanges across War Zones(2003); and a co-editor with Jennifer Hyndman of Sites of Violence: Gender and Conflict Zones(2004). She co-founded and co-coordinated the International Women in Conflict Zones Research Network (1993-2004). Her SSHRC funded research with Hyndman (2005-2009) on protracted refugee situations focuses on Somali refugees in Kenya and Afghan refugees in Iran. They are currently writing a book based on their research. She is principal investigator for a SSHRC grant (2011-13) "The Provision of Higher Education for Long-Term Refugees in the Dadaab Camps, Kenya" and co-lead with Don Dippo on a MasterCard Foundation Grant: Reaching Higher: The Provision of Higher Education for Long-Term Refugees in the Dadaab Camps, Kenya.
---
Don Dippo (Co-Lead) | Email: ddippo@edu.yorku.ca

Don Dippo is a University Professor in the Faculty of Education at York University. His interests include: the social and political organization of knowledge, environmental and sustainability education, global migration and settlement; university/community relations; and teacher education. He serves on the Executive Committee of  the Centre for Refugee Studies at York University and is on the Board of Directors of Success Beyond Limits, a not-for-profit organization that supports high school youth in Toronto's Jane/Finch community.
---
Aida Orgocka (Project Manager)

Aida Orgocka is the BHER Project Manager. She received her PhD degree in Human and Community Development with a minor in Gender Relations in International Development from the University of Illinois at Urbana-Champaign, USA. She has worked in applied and academic settings, as well as fund-raised for research initiatives in areas of women's rights, gender, civil society, aid and migration in countries in Eastern Europe, Eastern Africa, South Asia, South America and North America. Aida has been contracted by UN agencies, national and local government, NGOs, academic institutions and for-profit entities to engage in policy making, research, program management and evaluation of social development projects.
---
Emily Antze (Program Administrator)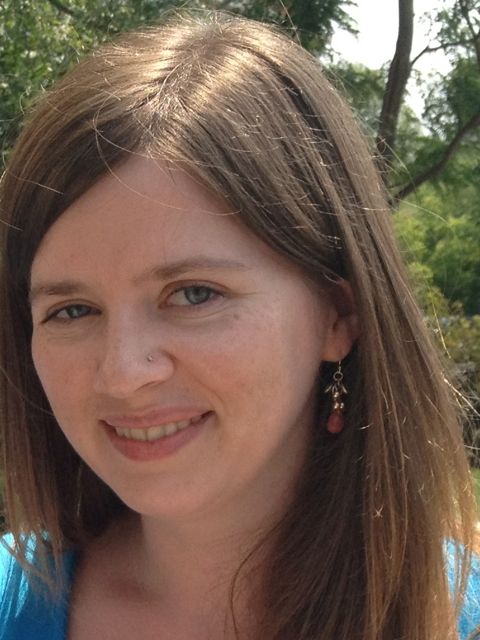 Emily Antze is an experienced manager of overseas community development projects and holds an MA in Sociology and Equity Studies/Comparative, International and Development Education from the Ontario Institute for Studies in Education at the University of Toronto. Before joining BHER she was as a Program Manager for Canadian NGOs International  Development and Relief Foundation and World Literacy Canada; in her previous roles she has overseen multiple CIDA-funded projects in the education and health sectors and has worked in Ghana, India, Nepal and Zambia.As the Program Administrator for the BHER project, Emily's work encompasses both Program Support and Education Program components.  She is based at York University but collaborates closely with field staff in Kenya..
---
Dacia Douhaibi (Graduate Assistant)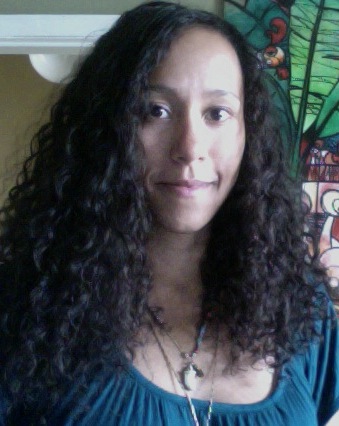 Dacia Douhaibi is a doctoral candidate in the Geography Department at York University, Toronto, Canada. Preceding this, she completed a Bachelor's Degree with a focus on Anthropology at the University of Victoria and a Master's degree in International Relations at the Norman Paterson School for International Affairs at Carleton University. Douhaibi's research has focused on refugees and diaspora populations from East Africa, and her areas of interest include forced migration, political geography, political ecology, and most recently, delivering education in emergency contexts. Over the past two years, Dacia has worked with the BHER project as a Research assistant covering various areas such as mentoring, partnership and gender. Dacia is also a member of the Gender and Equity Committee that advises BHER on matter related to the implementation of Gender and Equality Strategy.  Click here to know more about Dacia's involvement as a Teaching Assistant.
---
Michaela Hynie (Research Advisor)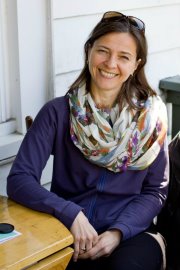 Michaela Hynie is Associate Professor in the Department of Psychology and Associate Director of the York Institute for Health Research (YIHR) at York University. Her general research interests in how to use research as a means for social change, both directly through the process of research itself and indirectly by generating research findings that can be used for activism. Dr. Hynie conducts research on culture, immigration status and health inequities and how basic interpersonal or social psychological processes are affected by culture. Dr. Hynie also founded the Program Evaluation Unit at YIHR, a unit that supports not-for-profit organizations in conducting program evaluations.
---
Jennifer Hyndman (Research Advisor)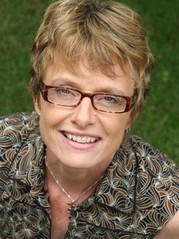 Jennifer Hyndman is a Professor and the Director of the Centre for Refugee Studies at York University, as well as a member of the Workshop Organizing Committee and co-applicant of the SSHRC-funded Refugee Research Network. She has published extensively on heographies of forced migration/immigration; humanitarian aid in response to conflict/asylum/disasters; refugee (re)settlement; critical and feminist geopolitics; and gender and conflict zones. She is currently involved in a SSHRC-funded project on the globalization of long-term refugee camps.Her critical analyses on how policies created in the Global North have impacted on the duration of protracted refugee situations, and how the lack of opportunities, particularly of access to tertiary education has impacted on these populations is important to the BHER Project.
---
Susan McGrath (Research Advisor)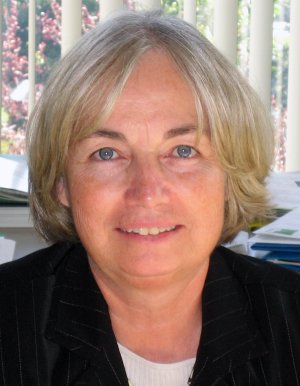 Susan McGrath is a former Director of the Centre for Refugee Studies at York University, as well as a member of the Workshop Organizing Committee and PI of the SSHRC-funded Refugee Research Network. Her research interests include: refugee women's mental health, community education and practice, and community-based social development. Dr. McGrath has been involved in community development and educational initiatives in neighbourhoods with large populations of immigrants and refugees for a number of years, including access to tertiary education. Her recent work in Sudan on the vocational and training needs of the ex-combatants is very relevant to the themes being addressed in this workshop.She brings her experience as the Director of the international Refugee Research Network (RRN)and as President of the International Association for the Study of Forced Migration to this project.
---
Joseph Mensah (Research Advisor)

Joseph Mensah is a Professor of Geography at York University. His current research interests are in globalization and culture, transnational migration, health, African development, and socio-spatial dialectics. Professor Mensah has received several competitive grants from the likes of the Social Sciences and Humanities Research Council of Canada (SSHRC), the Gates Foundation, Global Development Network, ILO, and the Commonwealth Secretariat. He has written numerous journal articles and contributed chapters to a number of books. He is the author of Black Canadians: History, Experiences, Social Conditions, published by Fernwood in 2002/2010, the editor of Understanding Economic Reforms in Africa, published by Palgrave in 2006, and the co-editor of Globalization and the Human Factor, published by Ashgate in 2004. For more on his research, visit: www.yorku.ca/jmensah.
---
Michele Millard (Advisor)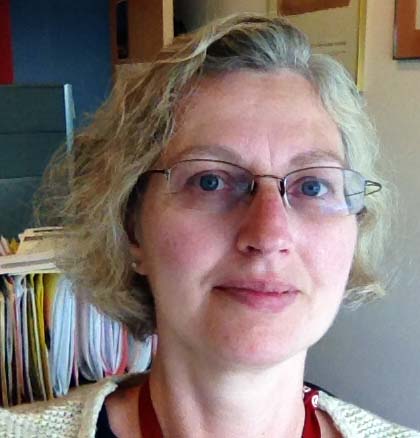 Michele Millard is the Coordinator of the Centre for Refugee Studies at York University, the Project Coordinator of the Refugee Research Network and previously the Volunteer Coordinator at the Canadian Centre for Victims of Torture. A former member of the Executive Committee at the Canadian Council for Refugees as well as of the Community Council at the Salvation Army's Immigrant and Refugee Services, Michele is past President of the Board of Sojourn House, a refugee shelter and transitional housing unit for refugees in Toronto and is currently on the editorial board of Refugee Update, a community journal published by the FCJ Refugee Centre which is linked to the Canadian Council for Refugees. She has been volunteering for organizations providing settlement, protection and advocacy services to refugees and refugee claimants for the last 15 years. Michele holds a Master's degree in Art History from McGill University and a Bachelor's degree in Fine Art from the University of Toronto.
---
Beryl Pilkington (Researcher)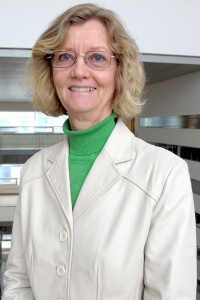 Beryl Pilkington is an Associate Professor in the School of Nursing, and Director of the BA/BSc Global Health program in the Faculty of Health at York University. Dr. Pilkington's practice background in is in maternal-newborn and women's health, including 5 years as a Clinical Nurse Specialist in this area. She obtained a BScN degree from the Western University, an MScN degree from the University of Toronto, and a PhD in Nursing from Loyola University Chicago (1997). In 1992, she worked as a CUSO 'cooperant' in south-east Nigeria in a program for women with obstetric fistulae. From 1996-1999, Beryl held the position of Nurse Researcher/Special Projects at Sunnybrook Health Sciences Centre, Toronto. Her current faculty appointment to the School of Nursing at York commenced in 1999. Research interests include community-based approaches to promoting health and well-being with marginalized communities. A study in progress is producing new knowledge to inform the creation of an education model for building health care capacity in refugee populations experiencing protracted displacement in Dadaab, Kenya. Funded by IDRC, this study is affiliated with the multi-partner, CIDA-funded project, "Borderless Higher Education for Refugees," in Dadaab, under the auspices of York's Centre for Refugee Studies.