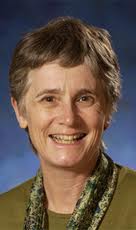 Susan Kneebone
Job Title:
Full Professor
Discipline:
Law
Institution(s):
Faculty of Law, Monash University
Education:
PhD (Monash University, 1996)
Dip Ed (Melbourne University, 1983)
MA (Hong Kong University, 1976)
LLB (University of Adelaide, 1969)
Memberships:
International Association of Forced Migration (IASFM) 2003-present
Current Research Projects:
Susan is currently a Chief Investigator on two Australian Research Council projects:
Delivering Effective Protection to Victims and Prevention of Human Trafficking in the Greater Mekong Sub-Region (Linkage Grant 2009 – sole Chief Investigator)
Law, Governance and Regulation of Intra-regional Labour Migration in South East Asia: An Agenda for Protection and Development (Discovery Grant 2009 – sole Chief Investigator).       A workshop arising under this grant on Exit and Integration Strategies for Labour Migrants in South East Asia: Putting Principles into Practices will be held at the Monash University, Sunway Campus, Kuala Lumpur, Malaysia, Tuesday 29th and Wednesday 30th November.
Completed Research Projects:
ARC Discovery Grant
·         2005 awarded $75,000 for 'The Asylum Seeker in the Legal System:  A Comparative and Theoretical Study'.  This 2 year project is an extension of the 2002 grant referred to below.
·         2002: awarded $50,000 for an Innovation initiative with Professor Stephen Legomsky for project 'Fair Procedures for Refugee Status Determination'.
ARC Linkage Grant
·         2005 successful application with Professor B McSherry, and Dr J Debeljak 'Australia's Response to Trafficking in Women:  Towards A Model For the Regulation of Forced Migration in the Asia-Pacific Region'.  The Participating Organisations for this project include the Commonwealth Attorney-General, HREOC and World Vision.  This was a 3 year project.
Geographical Locations:
Australia
Phone (work):
+61 (0)3 9905 5310
Keywords/phrases:
detention
smuggling
irregular migration
trafficking
refugee status determination
migration and integration
citizenship law
Languages:
en