This years focus on migration allows that discussions that inquire into  " Where am I from?", "Who belongs in Canada"? and "What does it mean to be Canadian/an immigrant?" abound. Informed by diverse experiences from places such as Tajikistan and Eritrea which contribute to these processes, these interrogations are expressed and explored through music, theatre, brainstorming, storytelling and even meditation!
Check out below what a day @ peace camp looks like!
Music with Brownman Ali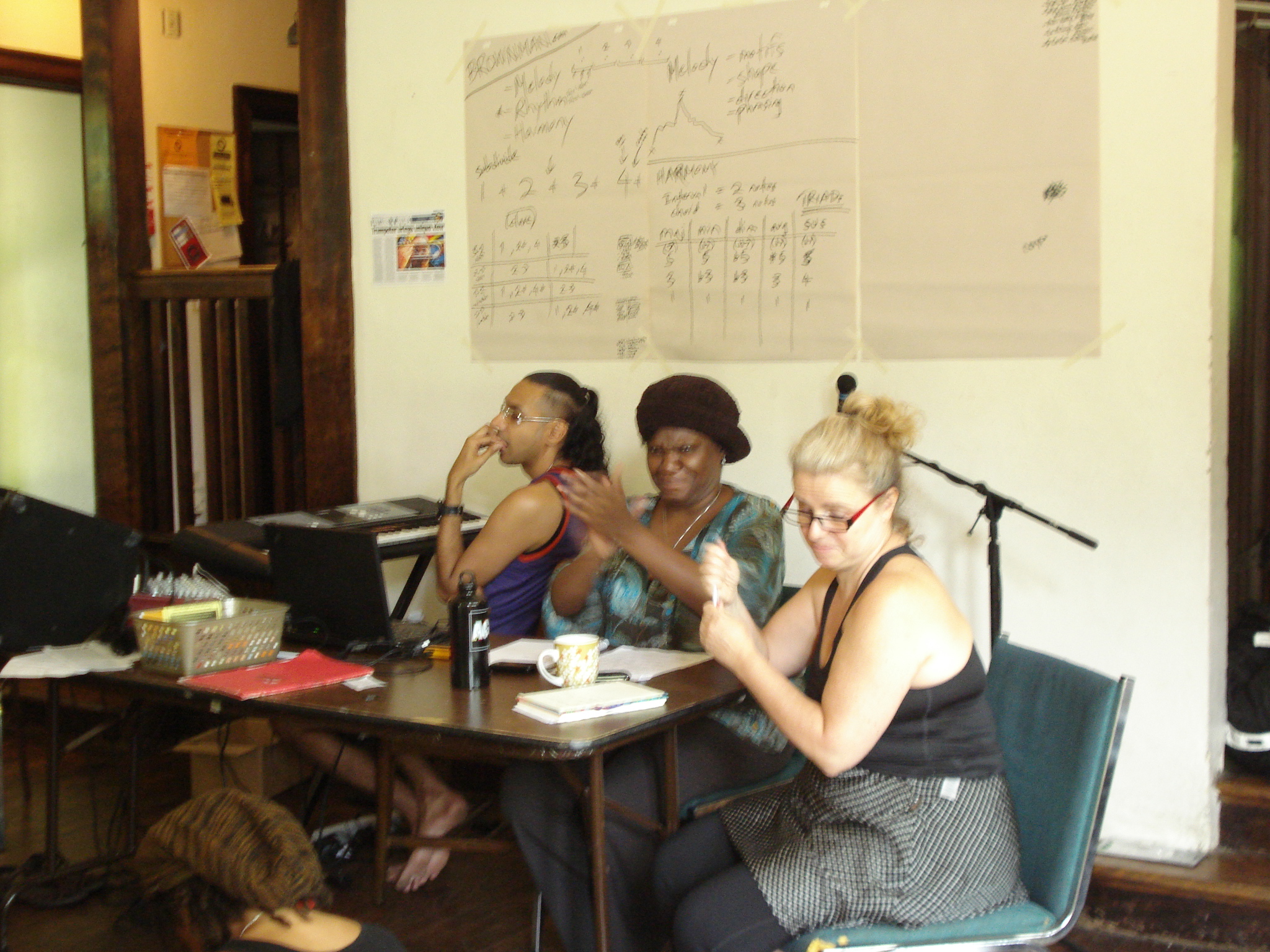 Important discussions on (im)migration — forced and otherwise
Guest Speakers! Check out storytelling & Music with Rosary Spence – July 10/2013
And the customary breath of peace (bop) at the end of the day!
Don't you want to be part of peace camp next year?